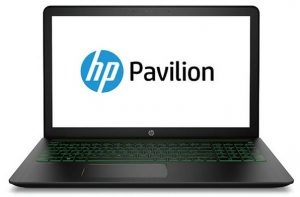 Windows 10
Do great things confidently with the familiar feel of Windows—only better.
_
7th generation Intel® Core™ processors
Powerful performance easily keeps up with all your multitasking demands,
enables new ways to interact with your PC, and delivers enhanced 4K video
capabilities.
_
Full HD display
Sit back and enjoy crystal-clear visuals and images with the vibrant quality
of 2 million pixels. The 1920 x 1080 resolution gives all your digital content
a new dimension.
_
Full HD IPS display
Enjoy crystal-clear images from any angle. With 178° wide-viewing angles
and a vibrant 1920 x 1080 resolution, you'll always have a great view of
your favorite content.
_
High-definition display
See your digital world in a whole new way. Enjoy movies and photos with
the great image quality and high-definition detail of 1 million pixels.8
_
Hard drive storage (2 TB)
Don't worry about growing your collection of digital movies, songs, and
pictures. With massive storage options you can save it all, and still have
plenty of room left over.
DDR4 RAM options
Designed to run more efficiently and more reliably at faster speeds, DDR4
is the future of RAM. With its higher bandwidth, everything from
multi-tasking to playing games gets a performance boost.