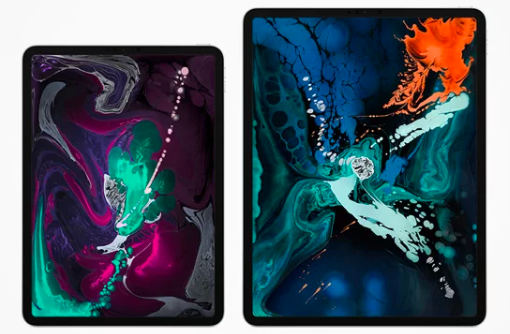 The new iPad Pro which was recently launched at an event in New York features a redesigned chassis unlike with the previous versions – home button.The device boasts a 120Hz display and support for the Apple pencil.
Available in two sizes – the smaller iPad Pro features an 11-inch display, but is the same size as the previous-generation 10.5-inch iPad Pro thanks to its bezel-less design.
The 12.9-inch tablet has the same display size as the previous-generation device but in a smaller chassis.
The new iPad Pros are powered by Apple's A12X Bionic processor, which is built on a 7nm manufacturing process.
Apple's new devices sport up to 1TB storage capacity and now include a USB Type-C connector for improved functionality.
Both iPad Pro models have been listed on iStore South Africa, although there is currently no confirmed availability date for the devices.
The 11-inch iPad Pro is available with Wi-Fi functionality only, while the 12.9-inch iPad Pro is available with either Wi-Fi or Wi-Fi and cellular.
Each of the new iPad Pro models is available with either 64GB, 256GB, 512GB, or 1TB of solid state storage capacity.
The South African pricing for the new Apple iPad Pro is detailed below.
Model
Price
11-inch Wi-Fi
iPad Pro 11-inch 64GB Wi-Fi
R13,999
iPad Pro 11-inch 256GB Wi-Fi
R16,999
iPad Pro 11-inch 512GB Wi-Fi
R20,599
iPad Pro 11-inch 1TB Wi-Fi
R27,799
12.9-inch Wi-Fi
iPad Pro 12.9-inch 64GB Wi-Fi
17,899
iPad Pro 12.9-inch 256GB Wi-Fi
R20,599
iPad Pro 12.9-inch 512GB Wi-Fi
R24,199
iPad Pro 12.9-inch 1TB Wi-Fi
R31,299
12.9-inch Wi-Fi + Cellular
iPad Pro 12.9-inch 64GB Wi-Fi + Cellular
R20,599
iPad Pro 12.9-inch 256GB Wi-Fi + Cellular
R23,299
iPad Pro 12.9-inch 512GB Wi-Fi + Cellular
R26,899
iPad Pro 12.9-inch 1TB Wi-Fi + Cellular
R33,999